3D Printing Changing the Shape of Auto Manufacturing
Every industry is impacted by additive manufacturing. Over the past 10 years, additive manufacturing (AM) technologies have radically changed our way to design, develop and manufacture new things. In the automotive industry, those technologies have made wonders to bring new shapes to life, allowing for lighter and more complex structures at the best possible cost. While it remains true that 3D printing is still mainly used for rapid prototyping when developing new models or in concept cars, the evolution of the different AM technologies has led a way where it is also used for final parts in various situation. New materials, innovative finishes, shorter lead time now allow for 3D printing to be integrated more closely in the manufacturing process and in the future maybe in the supply chain for spare parts.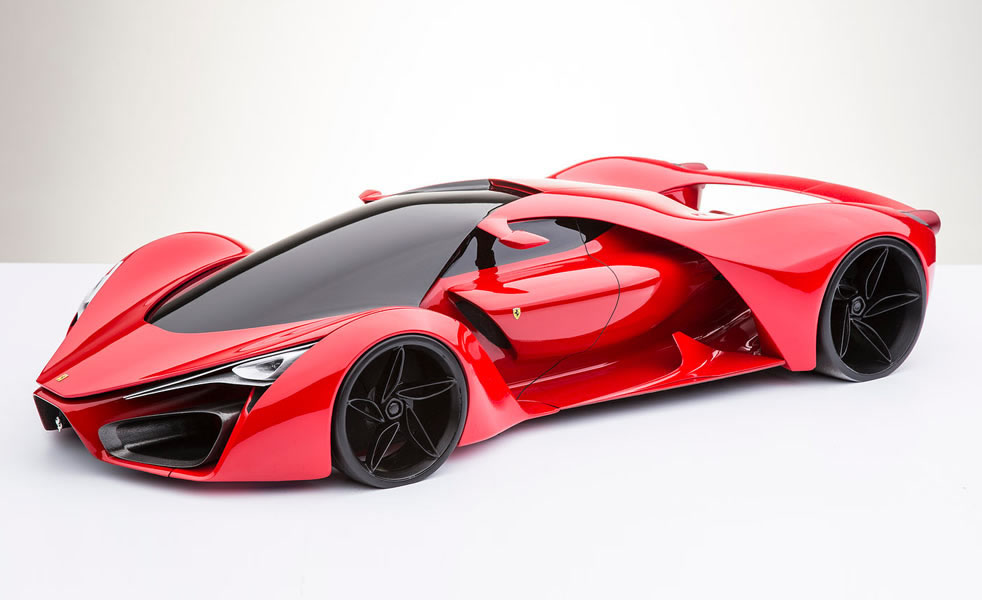 In 2014, Local Motors printed the first 3D-printed car from an ABS carbon-fiber blend (about 80/20 respectively) called Strati. Today, the company has three models and an autonomous electric-powered shuttle named Olli. In addition, Honda released a new version of the Micro-Commuter in October at CEATEC 2016 in Japan. A single-seater with about a 50-mile driving range, the body and majority of the panels on the Micro-Commuter are 3D printed. As exemplified by the Micro-Commuter, the main driver in 3D printing for vehicles is not printing the entire vehicle, but a move to 3D printing tooling and end-use parts. According to SmarTech, prototyping has only penetrated automotive prototyping by 15% to 20%. Ford, for example, has been 3D printing prototypes for over 20 years to decrease design time. Recently, the company joined others in investing in a new 3D printing technology to explore using it as a means for production.
Such moves are certainly helping to boost the value of this market. In a new report, SmarTech Publishing says that revenue in the 3D printing automotive market will hit $600 million by the end of this year. It estimates $2.3 billion in revenue by 2021. Yet there are still many naysayers asserting that the 3D printing of cars is just hype. Among the issues they point to is speed in manufacturing, which is of course critical to the automotive industry. It's true: 3D printing is not known for speed. However, in December 2014, Ford started testing a pre-released version of the continuous liquid interface production (CLIP) offered by Carbon 3D.
Moving to Metal      
Although the CLIP process from Carbon 3D has received a lot of attention, there are many different types of 3D printing that can be applied to automotive parts and manufacturing. While different types of plastic printing are grabbing headlines, some companies are looking at large metal parts. "When looking at the $90-billion-plus global market for manufacturing technology products, less than $1 billion of that is currently being derived from 3D metal printers," says David Burns, retired CEO of ExOne.
Metal printing will certainly aid that adoption. In a relatively new process, for example, liquid metal 3D printing is now becoming available. A father-son operation out of Buffalo, N.Y., called Vader Systems is using a Gauss gun-inspired magneto hydrodynamic print head they are calling magneto jet. This allows control of not only where the droplets are being placed, but even the size of the droplet. "Our process can print aluminum at a deposition rate of one pound per hour at very low cost," says CEO Scott Vader. "In a couple of years, we will be printing at rates that will rival conventional manufacturing processes. In addition, we will increase our print head temperature to allow printing of steels and other high temperature metals."
 3d Printed Prototypes for the Automotive Industry
On the same note, Ford published in October 2015 an announcement about how it used 3D printing to develop the new Ford GT.  The car manufacturer insists on how its use of 3D printing changed its capacity to quickly develop new parts for both its concept cars and production cars. Ford says : "3D printing can deliver prototypes in a matter of hours, enables designers and engineers to quickly test and refine new designs and innovations – sometimes hundreds of times". In total, the company states that it bought the third 3D printer ever produced back in 1988, and that it has produced 500.000 parts this way in total.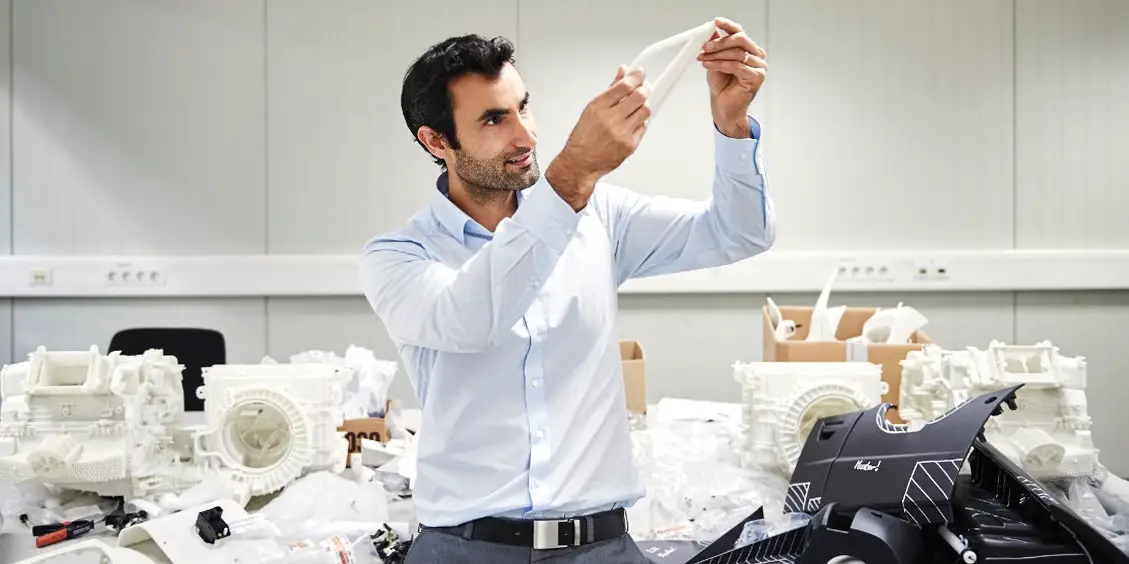 Ford is revealing a bit more about how teams are actually using 3D printing. The first part of the job to bring a car idea to life is to have the sketched made by the Ford Design team. Once it's done, the job is divided between both the "old fashioned war" and the "new way". On the one hand, the clay modellers make a scale (or full size model later) to assess proportions, while designers and CAD engineers develop a 3D model of the car. Depending on the requirement, either the clay model or the 3D printed parts (from the 3D files) are used. This process is repeated multiple times in order to find the right shape, the right mechanism or the right material.
3D printing has enabled Ford to try hundreds of different designs for the all-new Mondeo Vignale. Among prototype parts manufactured using 3D printing processes were the unique hexagonal Vignale design used in the upper front grille, with aluminium surround, dark matt metallic finish, and polished aluminium surround; and the high-gloss lower grille, with chrome bars and door detail designs. Designers also employed 3D printing to evaluate Vignale badges and exterior ornamentation, cut from nylon.
3D printed Spare Parts
Spare parts are a huge topic for any industry being disrupted by 3D printing. Being able to reorganize the whole supply chain by producing at the end of the chain, on-demand, customized and closer to the customer is the dream of many sector. There is no reason why the automotive industry would dream it differently.
Many car manufacturers sees in their early uses of 3D printing (for prototyping and production on high-end vehicles) the first experiments that paves the way towards a broader use of the technology in the supply chain. While it's a reality that 3D printing is moving more and more towards real production, the volume moved by the automotive industry remains yet problematical for the productivity of additive manufacturing technologies.
In November 2015, the car manufacturer Audi announced that it was experimenting with the production of complex metal parts made directly with 3D printing. Especially Audi is focusing on part that incorporate key features in their complex geometries and that would be as such very time-consuming and expensive to produce through traditional techniques. Using different technologies (like DMLS or EBM) the company is hoping to 3D print large complex parts.
Benefits
Production Will Take Place Faster
Additive manufacturing enables a continuous factory production for individual parts and thus, prevents losses that take place during a normal production process. Also, speed is another factor to take into consideration, because a faster process means more continuity to the design and the overall development process. Also, if manufacturers find themselves in need of a more traditional part, that isn't included in the mass production, they can easily print it by simply adjusting the settings on the printer.
More Flexibility in the Design
The possibilities when it comes to design flexibility are far vaster with 3D printing. This way, manufacturers can develop some more customized features, such as lightweight lattice structures, fancier geometries, parts made of more than two materials, hollowed structures that have electrical wiring going through them, and the list can go on, and auto dealerships can offer more variety to an ever growing consumer base.
Less Risks
The end goal for car manufacturers is to achieve the highest grade of predictability as possible since predictability means being able to deliver a lot, and in less time. The price is easier to adjust when there is no problem with scheduling the unpredictable, or when there is absolutely no risk in the production process. Anything can be changed or modified with the CAD software, since there are online quoting engines, and engineers receive the delivery dates in real-time.
It Eliminates the Suppliers
With no need for final parts or new tools, manufacturers don't need a large capital to satisfy customers' needs. In a 3D technique, nothing that is not needed is produced, so the material usage is reduced significantly. Even more, with components that are so lightweight, the handling costs will be drastically lower.
It Helps The Planet
Automotive companies use recyclable materials that have a low rate of fuel emission to build 3D cars. You won't find any other automobile with a lower carbon print than a 3D printed one. More than that, the fabrication process requires only a small amount of electricity, compared to the traditional process.