3D Printing in Automotive - Empowering tomorrow's Transportation
Since the early days, 3D printing in automotive manufacturing has witnessed unprecedented industry adoption. With the emerging economical and environmental concerns, there is a pressing need to rethink the way automobiles are designed and manufactured.
The automotive industry bought to adapt to this shift in paradigm quickly. This is where 3D printing in automotive design swiftly steps up. 3D printers not only help the aesthetic design of vehicles but it also has the prowess to deliver working prototype in record turnaround time. 3D printing in automotive design fosters innovation, creativity and limitless possibilities; empowering tomorrow's transportation landscape.
Making the move towards a fuller integration of new additive manufacturing techniques is becoming easier based on the open progress by existing automobile manufacturers.  The leading names in the industry are already using 3D Printing to:
Reducing Inventory Overhead
Reduce of manufacturing timelines (think minutes, not days)
Enabling new designs with shorter time-to-market
Leading companies in the Automotive industry have already taking the harder steps upon the new technology. Find in their outcome some of the key answers to the questions spinning around the implementation of 3D printing in the automotive Industry.
Eliminating Overproduction Produce on Demand
For an auto manufacturer, overproduction is less a question of environmental responsibility and more of a question of remaining competitive in the market. But the end result is that they want to eliminate unnecessary production. Their goal is to balance access to parts and feature selection while keep excess production and storage to a minimum.
As auto manufacturers have shifted to a "pull inventory" model for replacement parts, additive manufacturing allows the implementation of a "pull production" triggered automatically by online inventory management, which also goes hand in hand with decentralization of production.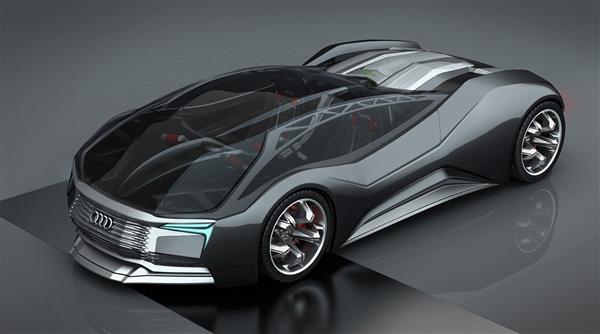 From Local to Global
Decentralization of production processes with additive manufacturing offers two huge benefits. In first place, a well-calibrated machine across the world will produce the same quality product results regardless of the location. And secondly, a completely new part can be produced by switching a design file, eliminating re-tooling and setup costs from traditional manufacturing.
Moreover, manufacturing closer to the source has an additional benefit, it reduces delivery periods lowering transportation costs and taxes, eliminating traditional customs controls as well as further potential delays. This is also linked to Audi experience in which not only was it possible to solve long distance shipping issues, but also eliminate overproduction thanks to the implementation of Additive Manufacturing to production processes.
"With strategic placement of 3D printers around the globe, though, Audi has managed to eliminate overproduction of certain parts and can now print them on demand. This saves a vast amount of money sitting in idle stock."
This is clearly the first step on a long journey and Audi is working towards a 3D printing workflow that could, in the end, eliminate the production line as we know it.
The German manufacturer is working with both Direct Metal Laser Sintering and Electron Beam Additive manufacturing to perfect the process and it won't be long before additive manufacturing is totally ingrained in the manufacturing process."
Parts of Demand & Unique Geometries
Another positive aspect of printing on demand, is that it opens a pathway to mass individualization, leading to Honda experience. Unlike traditional production processes, there is no cost to switching designs, so moving more parts to additive manufacturing allows auto manufacturers to customize additional car parts.
"Customers want to feel special, they want their car to be unique and they're happy to pay for the privilege. In times gone by the aftermarket tuners were the ones to get this custom, but now the manufacturers themselves can offer special finishes and additional touches with 3D printing."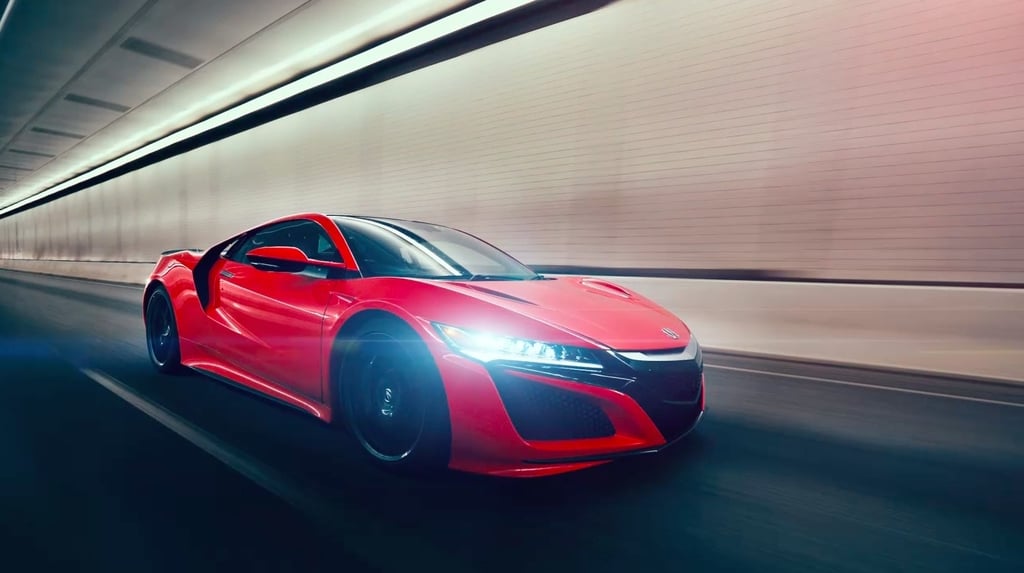 Think custom shapes within the plastic molded interior, or custom wiring channels printed into the panels based on the selected electronic components. While this is still in its infancy, the ability to customize production based on specific design selections at no additional cost will open the selection process to much more than just paint color.
Two of the biggest and most popular car manufacturers have switched to 3D Printing obtaining positive results in their production chain, without forgetting customer demands in the way.
There are other experience in the automotive industry affecting Producing and Design pace, while improving team communication, and employees working conditions.
Innovative, tool-less manufacturing of complex and lightweight components
Maximum design freedom with industrial 3D printing enables the production of components with integrated functionality
Sustainable energy efficiency, the reduction of CO2 emissions, ongoing cost pressure and the continuing demand for innovation - automobile manufacturers are faced with major challenges. There is also a growing need for customer-specific solutions. However, the problem with small-series production and the increasing demand for customization is that traditional tool-based manufacturing processes often cannot be applied profitably.
Innovative, tool-less EOS Additive Manufacturing provides a new approach to tackling the current challenges facing the automotive industry. It offers maximum design freedom while allowing the creation of complex yet light components with high levels of rigidity.
Benefits of 3D Printing in Automotive Design
Leading global companies have recently begun to realize the commercial benefits of 3D printers in automotive manufacturing beyond prototyping. 3D printing has significantly transformed the way automobiles are designed, developed, and manufactured. 3D printers in automotive manufacturing and design can offer global automobile manufacturers the following benefits.
Rapid Prototyping: One of the major benefits of 3D printers in automotive design is the empowerment of rapid prototyping in the pre-manufacturing stage. Companies have the possibility of developing everything ranging from scale-models right down to individual component, faster than ever. Prototyping in-house allows businesses to control any Intellectual Property (IP) infringements and information leaks.
Lower Turnaround Time: Time saved in the prototyping stages drastically reduces turnaround time across all subsequent stages of manufacturing. This adds great business value in terms of lower costs and added agility.
Low Consumption and Wastage: 3D printing in automotive design drives lower consumption and wastage unlike the traditional approaches of vehicle design. Learnings from this can be effectively leveraged in reducing consumption and wastage of materials in all subsequent manufacturing stages.
Lower Costs: Time and resources saved in the various stages of production reduces overall cost of production. Lowering costs at every level allows companies to transfer some of the cost-reduction benefits to the end-user.
Added Flexibility: 3D printers in automotive design empowers companies to try multiple options and iterations right in the development stages, leading to optimum and efficient automobile design. Manufacturers have the agility to make design changes on-the-fly helping them stay in-tune with market requirements and ahead of competition.